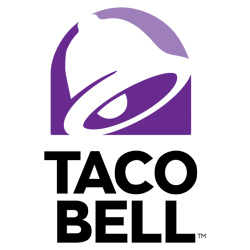 Assistant General Manager
Sorry, this job has expired.
Perrysburg, OH
At Taco Bell, we're hungry for Mas. Mas Heart, Mas Flavor and Mas Value. If you want Mas in your life read on!

Think about it…
• Do you know how to inspire and engage? Do you make others smile easily?
• When you say thank you do you mean it?
• Are you a foodie? Do you know what it takes to make awesome food?
• Do you love your team like you love your family?
• Do you know what it means to create a 5 star customer service experience?
• Do you take your work seriously but not yourself?
• Are you a proud mama or papa when your team achieves success?

If so, we want to hear from you! We are now hiring an Assistant General Manager.

As the Taco Bell Assistant General Manager you will support the Restaurant General Manager by running great work shifts and meeting Taco Bell standards. You'll take ownership and responsibility to solve problems with a smile, seek help when needed and must be willing to help and guide others.

The success of your day, week, month, and year is ultimately in your hands. Success means following the brand standards, training, coaching and recognizing your team to deliver an amazing customer experience. You achieve results through your team. When they succeed, you succeed.

• Make sure Team Members and Shift Managers complete all assigned duties, inventory management, and financial accountability and serve safe, quality food in a friendly manner.
• Ensure that the restaurant is a safe place for all employees to work and customers to visit.
• Inspire and engage customers and Team Members alike.
• Train, coach, and recognize great talent.
• Grow sales.
• Follow brand standards.
• Create a restaurant experience for team members and customers that you are proud of.
• Must have a positive attitude and good communication skills.

If you want to build a great career, be part of a winning team, and learn valuable leadership skills, Taco Bell is the place to learn, grow and succeed. Apply today!

We are an Equal Opportunity Employer.




http://jobpostmedia.com/privacy-policy/

8727